About Me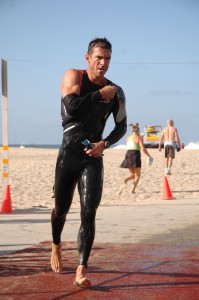 I am a Certified Strength and Conditioning Specialist (CSCS), USAT Level II Certified Coach (former), and an experienced triathlete with fourteen seasons under my belt.  I have been coaching endurance athletes for over eight years, with a long list of excellent results.  Previously, I worked under Joe Friel as an Elite Level Coach at Training Bible Coaching.  For the last six seasons, I've coached many beginners to their first half-iron and ironman finishes, more experienced athletes to wins & PR's, podium finishes, and World Championship level performances.
As a dedicated Coach, I constantly educate myself on the basic art and science of endurance sports, as well as the individuals I coach.  I go above and beyond what is required of a USAT Certified Coach in terms of continuing education, because I know it makes me a better Coach, and I absolutely love this stuff.
I believe excellent communication is at the heart of effective coaching and teaching.  Important messages are lost if not effectively communicated.   What does that mean?  In my opinion, the often intimidating and interconnected issues of effective training and recovery ought to be tackled in a simple, coherent, understandable way.  There's no need to complicate what is already perhaps unfamiliar to the athlete.  You only need to do that if you're a law student (or professor).
In another career, I was an attorney with an MBA.  I still am actually.  I naturally use this experience to my advantage.  I believe that through my educational, professional, and life experiences, I have developed the best and most effective communication skills. I effectively bring these skills to my Coaching.