If you had an active racing season, you are most likely finished with your last race, or you will be soon. As you log your last race for the year, and look forward to some well-earned down time, what do you do about training, working out, or just staying active in the "off-season?"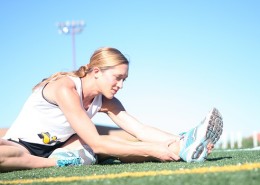 First, it is perhaps a good idea to take some time to stop and reflect on your season. I have my athletes write up answers to some basic questions to evaluate and reflect on the season just passed. Did you accomplish your main training and racing goal? Why or why not? Did you accomplish other secondary goals? What was the most beneficial type of training in your opinion? The least? Are you racing at the right distance, or even the right sport? What do you want to focus on for next season? Do you have ideas, or even specific plans for racing next year? Now is a good time to reflect on all these Q's and more. Take plenty of time to evaluate the direction in which you're heading.
So, what about the off-season? There are some basics for the off-season that all athletes, especially those that train hard and consistently over the year, benefit from:
Do not try to maintain your peak fitness from the end of the season, or anything close to that. You must let it go. In order to build peak performances again next season, you have to let this one go, and travel through the "valley" of fitness, or there will not be another true peak.
Do not remain inactive. You should stay active with other sports activities such as hiking, skiing, basketball, or whatever you like (and won't get injured doing). You can, and maybe ought to, cross-train with activities that will directly benefit your multi-sport performance next season: yoga, Pilates, strength training such as weights, plyometrics, and outdoor functional strength training are all very good choices. These are highly individualized with regard to how to improve your sport specific performance for next season. I work one-on-one with my athletes for this in the off-season. One of the goals however is to get away from swim-bike-run for a while.
How long is "a while" and how long should an off-season be? That again, is highly individual. It depends on a few key points: How long was your season? How high are your goals for next season? When is your first race for next season? What is your limiter and how much of a limiter is it? Regardless, you should take at least 4-6 weeks away from any structured training plan like the one you followed.
If you must do some swim-bike-run activity, what should it be? Probably run. Running is the ability that fades the farthest, the fastest for most athletes, particularly those over 40ish. This, in part, is due to the strength and resilience required of the tendons and ligaments used in injury-free running, and the length of time it takes to build that type of specific fitness. It is easier to rebuild bike and swim fitness in a relatively shorter period of time. Again, even with off-season running, no structure (i.e. training plan): They can be short and easy runs, or do some racing: 5K, 10K, half marathon. I would avoid a full marathon unless you are a very accomplished runner and have a lot of time to recover before starting back at your multi-sport training for next year.
Regardless of what you do in your "off-season," get rested, physically and mentally recharged and refreshed, and be proud of your athletic accomplishments for the year!